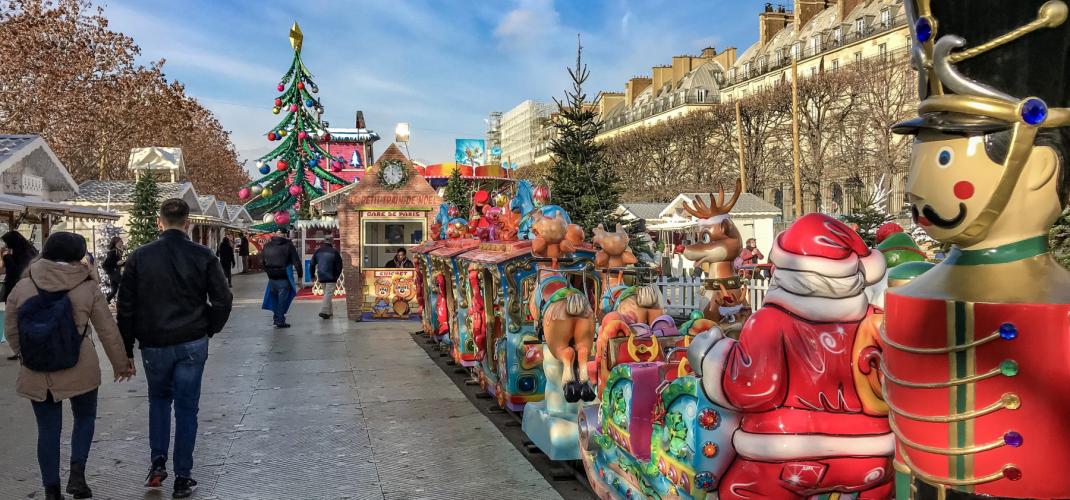 Paris is such a beautiful city, especially when it is decorated with its most christmasy decorations and lights! We love this time of year and wanted to share some of our favorite things to see and do:
First of all, start by heading to the Galeries Lafayette, Printemps or the BHV and mainly our favorite: Le Bon Marché! These great department stores have the most amazing decorations and seasonal windows! Don't miss them!
Follow this visit by a walk down to the Garden of the Tuileries, behind the Louvre, and niblle your way down along the christmas market or enjoy one of the cool merry go round for the occasion :-)
Why not do some ice skating in an unique place : The Grand Palais
And enjoy a superb concert at Saint Chapel or maybe inside of the Saint Germain des Prés Church?
At the Saint Chapel, from the 20th until the 31st (except for 25th and 26th) you will have the oppotunity to listen to Vivaldi, or maybe Mozart is this incredible decor, ideal as a background for a christmas evening.
Saint des Prés Church, will also have a fair choice of musical nights. You will be able to enjoy a night of christmas carols (traditional and sacred songs) or a special concert (find the whole calendar here).
b
Signature Hôtel Saint-Germain-des-Prés