This restaurant nested in a side street in the heart of the Marais is the prefect place for a fun and really unusual dinner!
The restaurant is decorated as an apartment in a unique style, a real "bric-a-brac" where tables and chairs are all different and placed everywhere. You will find also a table-tennis table right in the middle... and upstairs, behind a closet door, a secret room...
The menu is simple with good quality products. On Sundays and on public holidays, they serve a very complete brunch.
A strange but nice place to have a different dining experience :-)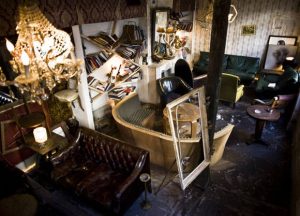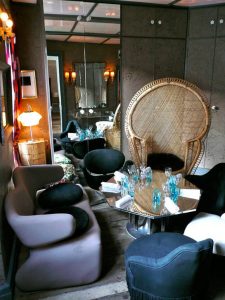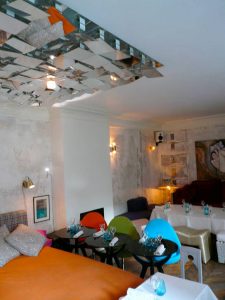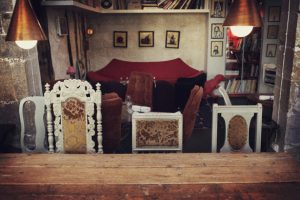 Signature Hôtel Saint-Germain-des-Prés