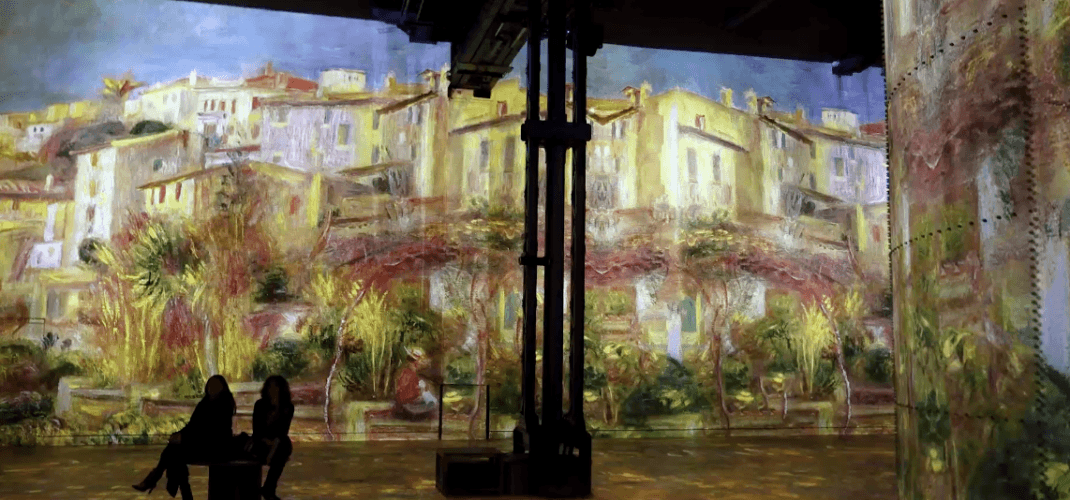 After the success of the Van Gogh exhibition, Atelier des Lumières has prepared a new extraordinary experience gathering famous paintings from Monet, Renoir or even Chagall. Travel the Méditerranean sea!
Discover the incredible masterpieces of around twenty artists, all from very different artistic periods, but all of whom have a connection with the Mediterranean sea.
Hundreds of painting are projected on the walls of this former foundry. They all come to life through this in this immersive and musical journey for a truly original visit.
?
At the same time, another exhibition is taking place : Yves Klein, the infinite blue. Really worth the visit!
No tickets can be purchased on site. We advise you to book ahead directly on the website : Atelier des Lumières
Signature Hôtel Saint-Germain-des-Prés