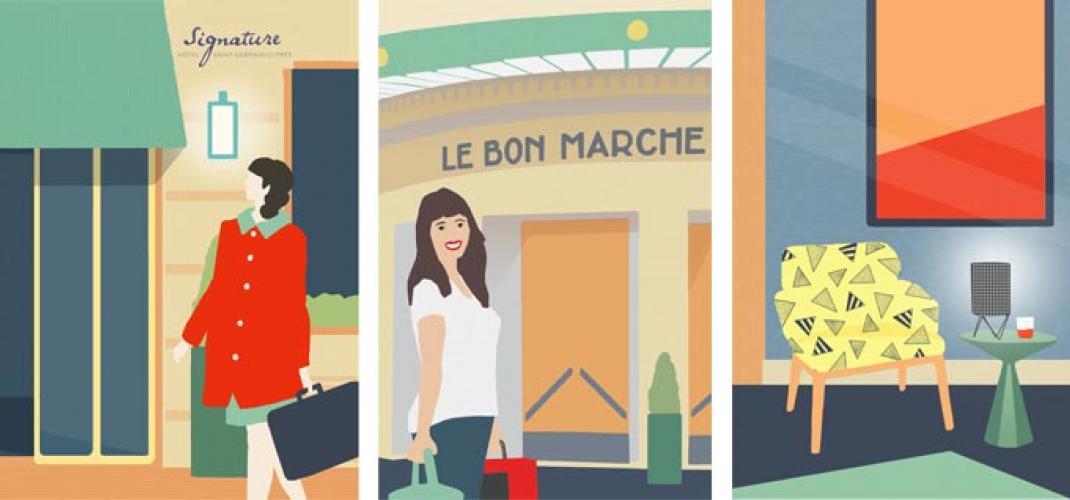 We love walking around our neighborhood and enjoying all the nice shops, but it's even better when there are sales :-) This is an opportunity to introduce you to the shops we like close to our house:: Gab and Jo :Â Â our first stop is in this concept store on rue Jacob, a perfect place to find all kinds of accessories and small things only MADE IN FRANCE!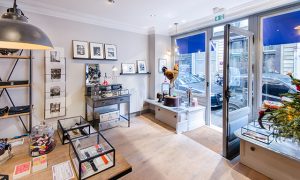 Pylones :Â We continue on the rue du bac and visit this store which is full of colorful little things, fun and original.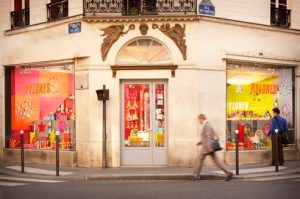 Sestra : Next door is this store run by two sisters passionate of gemology. Creation of unique accessories and jewelery.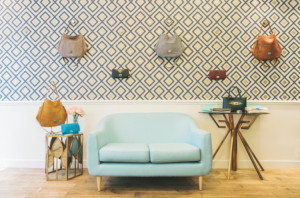 Drugstore parisien : We then stop for a veeeery long time in this brand new shop on rue du Bac. A huge store full of nice souvenirs, snacks, accessories, cosmetics, a nail bar, a charging station for phones... There is almost everything and more, it is open on Sundays until 8pm and until midnight from Monday to Saturday!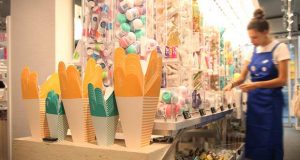 Le Bon Marché and La Grande Epicerie : Obviously, it's a must. Two wonderful places to take your time, stroll, discover new trends...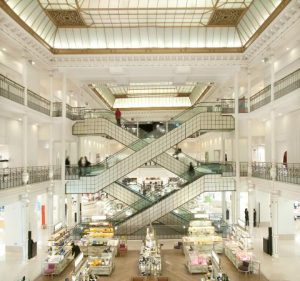 Le Mouton à cinq pattes : this store, well known for its facade, opened in 1960 and offers discounted clothing. You can hunt for beautiful pieces.
Birdy : On the rue Saint Placide, there is this little store for accessories and jewelry. They have great things and the shop is really cool.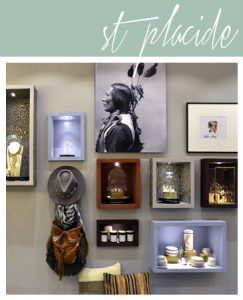 Maryse à Paris : this store offers delicate fragrances for the house. Perfect for a small souvenir gift.
Petrusse :Â as we get closer to the hotel, we stop in this small shop where you will find beautiful stoles and scarves.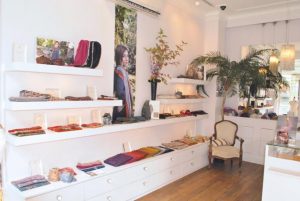 Dressing Factory : For our last stop, we visit our new neighbor who offers beautiful haute couture pieces.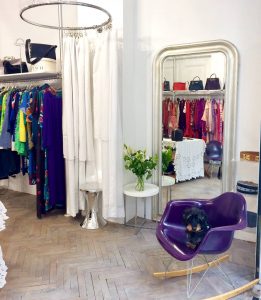 And that is a busy afternoon, we return to the hotel, we rest a little and we get ready for a good dinner in one of the many delicious restaurants in the area :-)
Signature Hôtel Saint-Germain-des-Prés