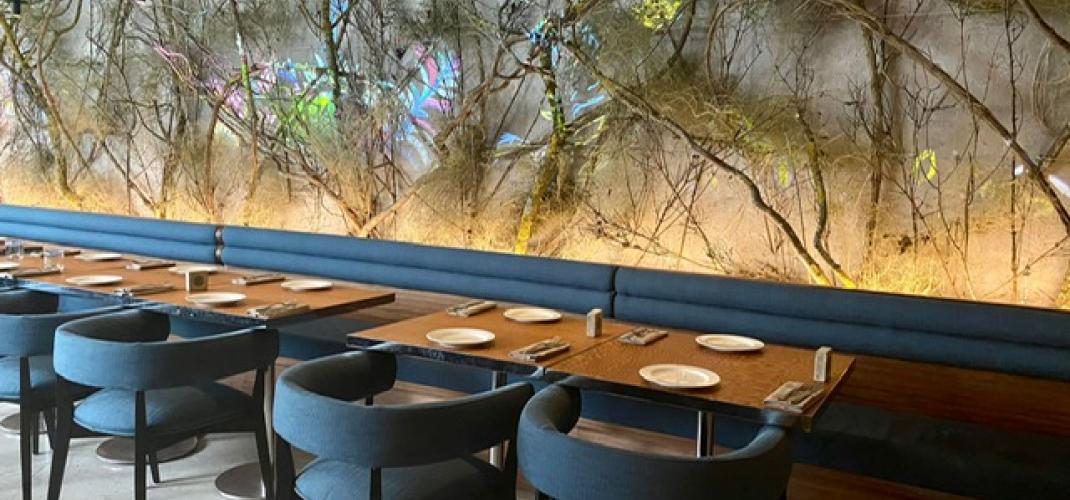 FOREST - restaurant of the "Musée d'art moderne" signed by Julien Sebbag
This new address with eastern and vegetable influences will simply fullfill you ! In a quiet nest, away from the city tumult, its terrasse is overlooking the river Seine, with against a back drop of the Eiffel Tower, this new spot will offer you a timeless and real parisian moment.
The young chef Julien Sebbag suggests refined reciped, perfectly done with an eastern twist, an explosive mix !
Both layouts, inside or outside, are offering an enjoyable setting.
The indoor hall offers art projected on the walls in a refined and raw decor, while the outdoor terrasse offers a majestic scenery, with the Palais de Tokyo on one side and the Musee d'art moderne on the other side.
Do not hesitate to discover this new address !
Signature Hôtel Saint-Germain-des-Prés