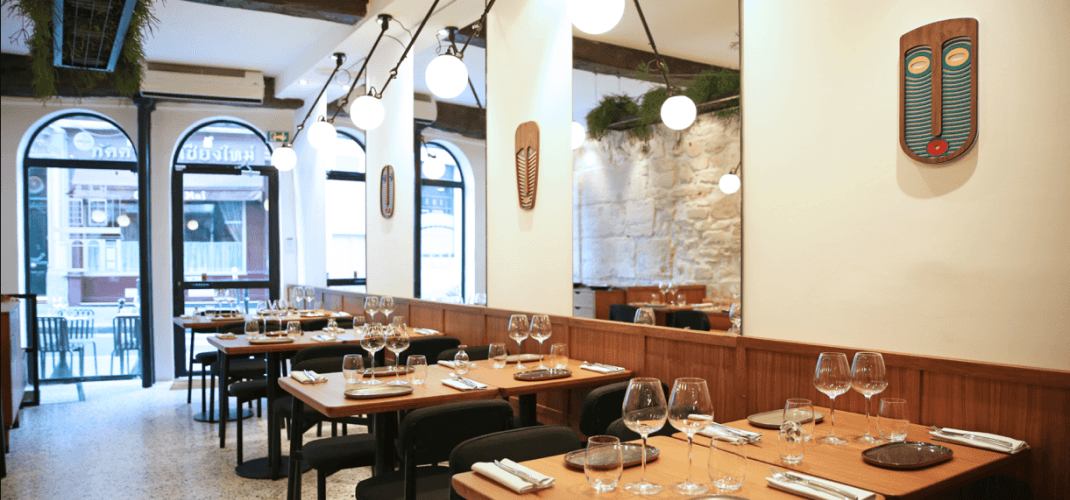 Hébé opened its doors about a year ago now and it has been a great success, for the best reasons!! We went to try it for you :-)
The owners are originally from Lebanon but have been in Paris for so long that they managed to successfully mary the chic Parisian trends with the warmth and hospitality of Lebanon. Indeed, the place is so design, with simple lines and the little details that will catch your eye, exactly like in the your plate! Of course, presentation and beauty is important, but quite useless if the kitchen doesn't follow... Luckily, it isn't the case here! The menu is updated and changed regularly by the starred chef Michel Portos but it is Clément Courtemanche that execute the whole to perfection. It is excellent!
We will keep in our mind (and on our tongue) the souvenir of the mashed caramelised cauliflower, the mashed carrots with a hint of lavender on the side of the duck, the tuna with Kalamata olives, the bulgur.... To be honest, pretty much everything! :-)
The menu is created to have a shared moment around the table and will make you want to try everything, a little like Mezzés from Lebanon. The restaurant is perfect for vegetarians, pescatarians or flexitarians... Everyone will enjoy discovering this beautiful restaurant!
Signature Hôtel Saint-Germain-des-Prés