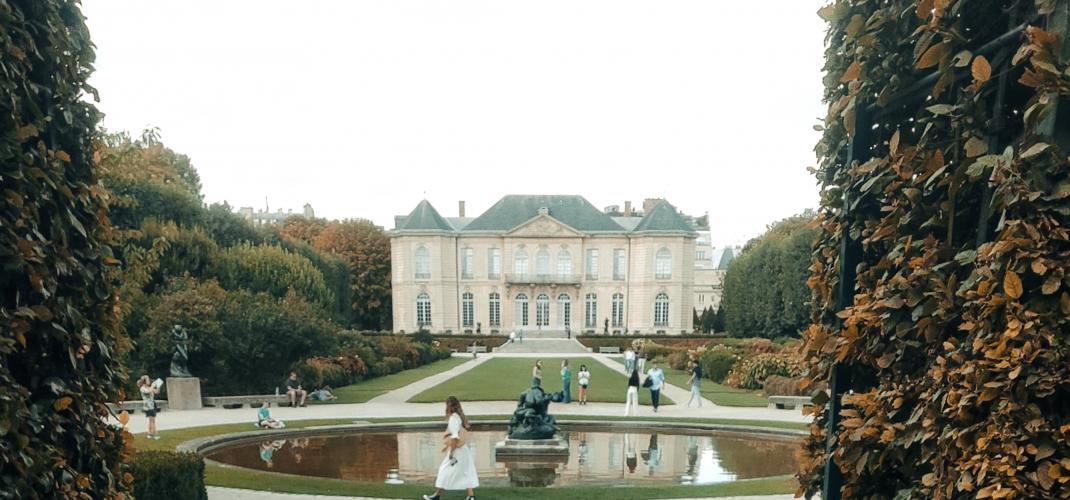 Here are some new temporary exhibitions not to be missed :-)
Rodin museum : ANTONY GORMLEY from 10/17/23 to 03/03/24
This autumn, the Musée Rodin welcomes British artist Antony Gormley. For over forty years, Gormley has explored the relationship of the human body to space through a critical engagement with his own body and, more recently, through examining the relationship of the body to the built environment.
Orsay Museum: Van Gogh in Auvers-sur-Oise -The Final Months From 10/03/23 to 02/04/24
Set to be presented at the Musée d'Orsay in fall 2023, this exhibition is the first to be devoted to the works produced by Vincent Van Gogh (1853-1890) during the last two months of his life, in Auvers-sur-Oise near Paris. The exhibition is the result of years of research on this crucial phase in the artist's life, and will finally enable the public to appreciate its true importance.
Louis Vuitton Fondation : Mark Rothko from 10/18/23 to 04/02/24
The Fondation Louis Vuitton presents the first retrospective in France dedicated to Mark Rothko (1903-1970) since the exhibition held at the Musée d'Art moderne de la Ville de Paris in 1999. The retrospective brings together some 115 works from the largest international institutional collections, including the National Gallery of Art in Washington D.C., the Tate in London and the Phillips Collection in Washington D.C., and from international private collections, including the artist's family collection.
Orangerie Museum: A painter and his dealer from 09/20/23 to 01/15/24
Almost a century after the two men met in 1914, this exhibition aims to revisit one of the iconic moments in Amedeo Modigliani's life, the one in which Paul Guillaume became his dealer. It will focus on exploring the way in which links between the two characters may throw light on the artist's career.
Carnavalet museum: THE RÉGENCE IN PARIS (1715-1723) The Dawn of the Enlightenment from October 20th 2023 to February 25th 2024
The Musée Carnavalet – Histoire de Paris is holding an exhibition on the Régence, a forgotten period in history, marking the return of the King and of political, economic and cultural life to Paris.
Signature Hôtel Saint-Germain-des-Prés